Get a free quote today.
No Chemicals!
Customized for your home.
100% Results Guaranteed.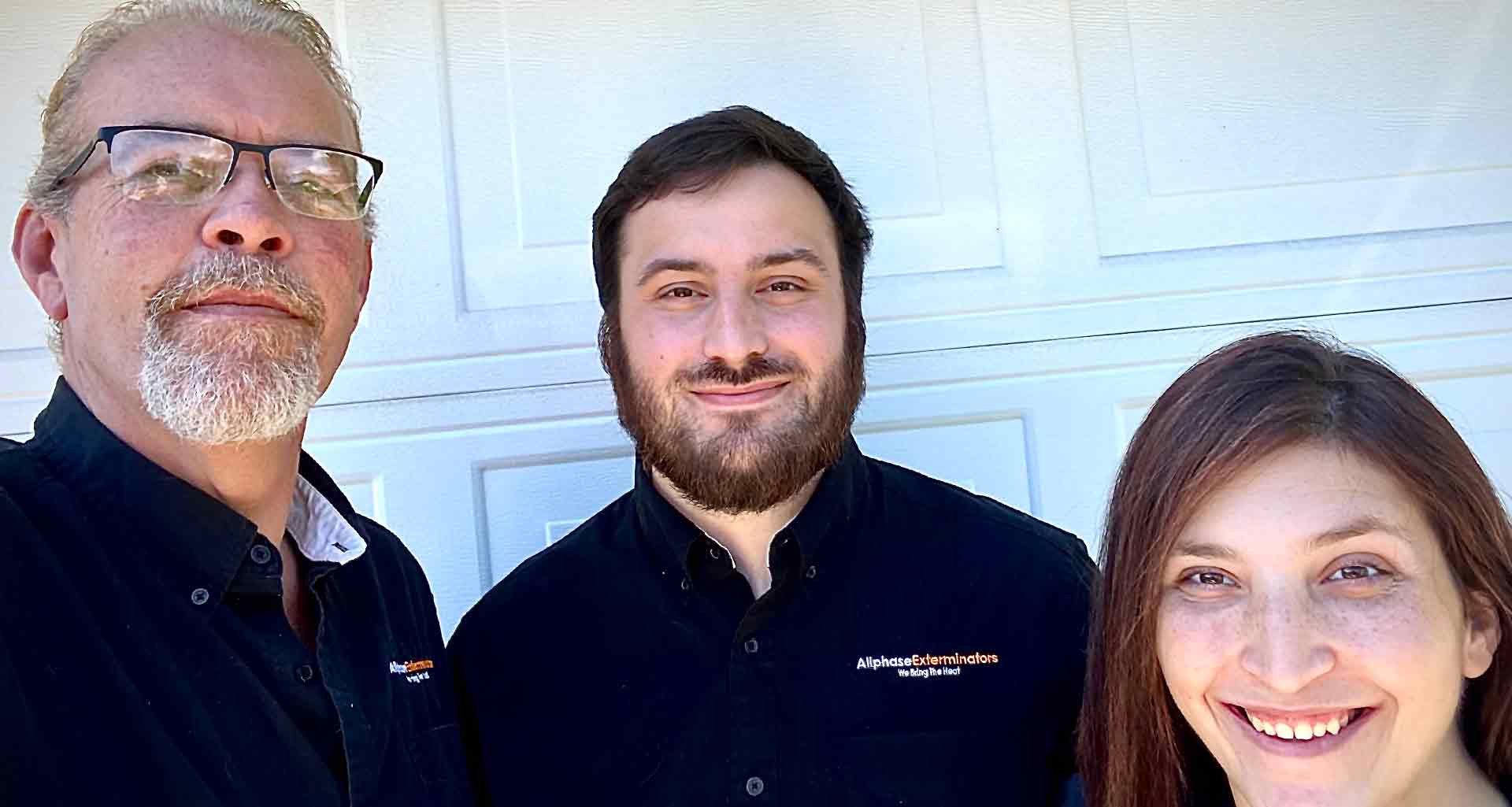 Eco Friendly Bed Bug Exterminator
We have built a successful extermination business by investing in the most up-to-date heat treatment technology. We use a bed bug heat treatment system because it is the most effective way to kill bed bugs and the safest solution to protect your family and your home.
Better than Other Bed Bug Extermination Companies
We believe that your home is your sanctuary and it needs to be treated with the utmost of care. That's why we use the most up to date heat based bed bug extermination system to treat your bed bug infestation in Grand Rapids, Tampa and throughout all of West Michigan and Southwest Florida! (Find out more about our heat treatment process.)
Professional Visual Inspection & Canine Bed Bug Detection
Allphase Exterminators is your heat extermination specialist offering both professional visual inspection and canine bed bug detection services in addition to our eco-friendly treatment trusted throughout Grand Rapids, Tampa and all of West Michigan and Southwest Florida.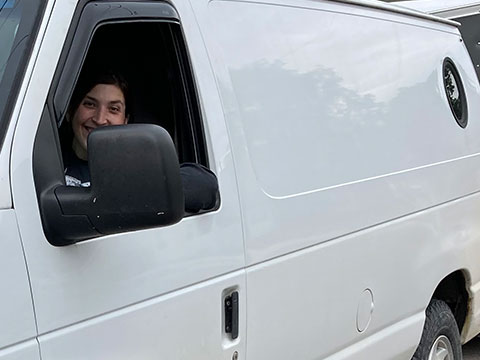 LOOK TO ALLPHASE FOR A NON-CHEMICAL SOLUTION!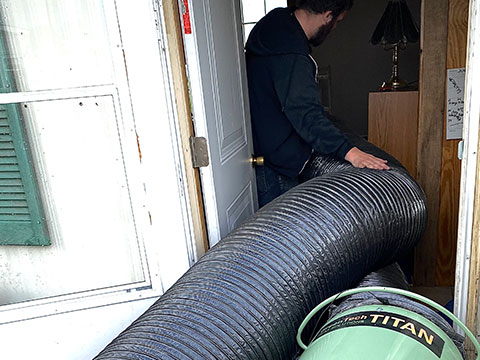 Allphase Exterminators is Your Safe Alternative to Harmful Pesticide Bed Bugs Spray
Killing bed bugs with heat is a safe, effective, and environmentally friendly alternative to pesticide treatment. It's also your guaranteed one-day solution that exterminates both bed bugs and their eggs, something that a chemical bed bugs spray can't do.
Pesticides & Pregnancy: What You Need to Know
Pregnancy is a time when a woman's health is more important than ever. Over the years, the medical community has become increasingly aware of some of the potentially harmful effects of pesticides on expectant mothers and their developing children, and has encouraged the implementation of several regulations in order to help keep them safe.
The use of chemical spray treatments and other pesticides continue to be associated with an increased risk for birth defects, most commonly to the nervous system and neural tube in very early stages of development, particularly when prolonged exposure has occurred during the first trimester of pregnancy. Since many long-term health consequences to insecticide use are yet unknown, the ideal course of action remains to avoid exposure to pesticides in the home and outdoors as much as possible.
At Allphase Exterminators, we use heat to safely and effectively exterminate bed bugs without the use of pesticides.
Pesticides and Your Health
The World Health Organization considers hazardous pesticides to be a major public health concern. These substances consist not only of widespread agricultural compounds but also common treatments used within the home such as pesticides which can be particularly harmful if misused.
Exposure to insecticide spray cans be especially toxic to small children, the elderly, pregnant women, and people with compromised immune systems. Since pesticides are typically formulated to attack the nervous system of insects, these products can also pose a significant risk to the health of people and pets living in the home. Allphase Exterminators is proud to offer a safer solution for your family with a heat treatment which is 100% non-toxic.
Bed bugs sprays may be particularly dangerous to the very young not only due to their physiology, but also their common habit of frequently placing objects and their hands into their mouths.
Protect what matters most with Allphase Exterminators, the thermal heat extermination service that offers an effective, child-friendly solution free from harmful chemicals, so kids can be kids.
The Centers for Disease Control and Prevention (CDC) has issued an official health advisory concerning the possible risks associated with the use of chemical treatments in the home which includes a list of potential side effects most often linked to the unintended use of the product indoors. These conditions may be of an acute or chronic nature, and include, but are not limited to, nausea and vomiting, dizziness, muscle tremors and diarrhea as well as cardiopulmonary symptoms such as arrhythmia and chest pain.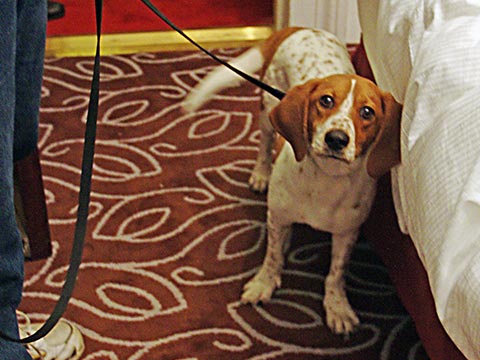 Bed Bugs, Pesticides and Your Pet
Your pet may also be affected by bed bugs pesticides; in fact, the CDC notes that your pet's symptoms (similar to those found in human pesticide poisoning) can be a first sign of chemical misuse, since small animals may absorb more of the offending compound due to their size and proximity to the ground.
As with any bed bugs spray or heat treatment, it is essential that you and your pet not be present in the house for the extermination process. It is our policy that only a trained Allphase Exterminators technician may be inside the home throughout the procedure, which will typically last from 6 to 12 hours.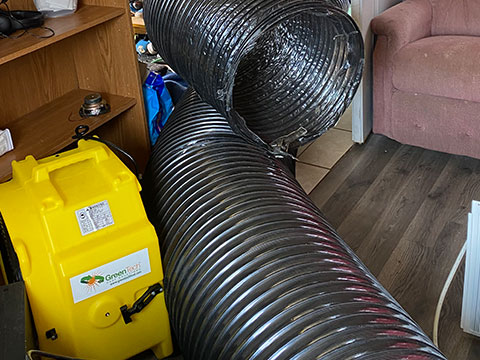 Allphase Exterminators is Your Eco-Friendly Extermination Specialist
While there are no safe bed bugs spray pesticides, there is an alternative: Allphase Exterminators. At Allphase Exterminators, we use a fast, effective bed bugs heat treatment that is better for you and for the environment. By killing bed bugs with heat, our customers can avoid issues of chemical contamination which may involve an extensive and expensive remediation process.
More Complete Bed Bug Control, Naturally
Unlike some bed bug spray treatments, Allphase Exterminators is a complete solution guaranteed to destroy bed bugs at every life stage, including bed bug eggs, and is 100% non-toxic. Bed bug spray can damage property such as electronics as well as your health; at Allphase Exterminators, we use a heat system which does not leave a harmful residue. For best results, we encourage you to consult our convenient checklist of items which should be removed prior to your bed bug home heat treatment.
Remember, in order to reduce the risk for re-infestation, it is essential to thoroughly check any items that you wish to reintroduce into the home after treatment; at Allphase Exterminators, we require that your household vehicle be professionally cleaned and recommend that your stored items not be brought back into the home for an ideal minimum of 8 months.
Professional, Discreet Bed Bug Extermination Service
If you suspect a bed bug infestation, it is always recommended to have a proper home inspection completed to correctly identify and effectively deal with the challenge. The issue of bed bugs cannot be resolved itself on its own; and, when used incorrectly, pesticides may be hazardous to your health. For a better, safer and more ecologically sound process that won't harm your family, your pets or the natural environment, choose Allphase Exterminators.
At Allphase Exterminators, we value your privacy. All of our equipment is unmarked for full discretion, and we will never sell your personal information to a third party.
Bed bug infestations can happen anywhere and to anyone. We can help you and your family get back to normal with a fast, effective and non-toxic treatment for your home. Don't wait for the problem to get worse. Call the professionals at Allphase Exterminators, Grand Rapids heat extermination specialists toll-free at 1-800-335-9871 or local, 616-323-0208 .
After finding a bed bug , I put one in a jar. Mike confirmed it was one though not full grown. We only saw a few but behind a few are many more to come. Thankfully not a full infestation, but we decided not to take any chances. We had Mike come and do the heat treatment. We followed the well laid out plan on the pre-treatment prep sheet and he was here in just a couple days!
Mike is incredibly patient and talked to me about every question I had. Believe me there were many! I am paranoid about germs and this put me over the top immediately!
He kept in contact during the process and showed us the interior while still heating.
I contacted AllPhase for a home inspection. I left a message and heard back within an hour. My inspection was scheduled for very quickly. After getting confirmation that I had an infestation, we set up an appt to have the work done. The job was done professionally, communication was very thorough. I'm very happy with the service that I was provided. I would recommend Allphase to anyone that is having a bed bug problem. Thanks again for the great service!
Started having problems with the bed bugs back in August. Tried a few different companies with chemical treatments that did not solve the problem and ended up wasting hundreds of dollars. Gave Allphase a call, Mike provided all the information I asked about and more, including directing me to the preparation page on his website in order to get my house ready for the treatment. He arrived on time, gave me instructions on last minute things I didn't think about, and after a quick walkthrough even found some extra items I had forgotten to take out that could have made a mess. From start to finish Mike was professional, informative, kept me in the loop on how everything was going, and I have been bed bug free since his heat treatment. Well worth the price, my only regret about my situation was wasting the time and money on the chemical applications
Serving Grand Rapids, Tampa, and all of West Michigan and Southwest Florida