Get a free quote today.
No Chemicals!
Customized for your home.
100% Results Guaranteed.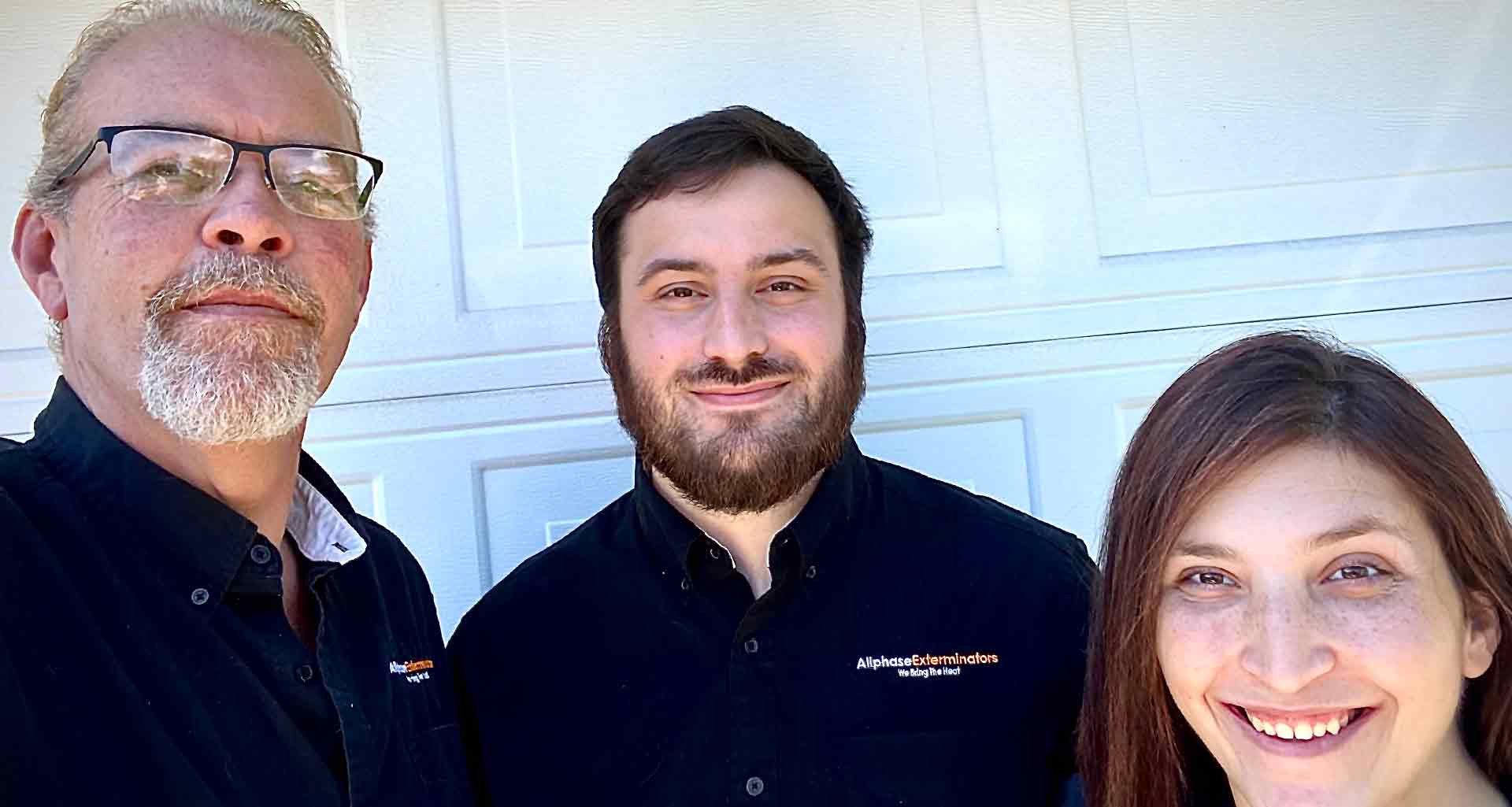 Eco Friendly Bed Bug Exterminator
We have built a successful extermination business by investing in the most up-to-date heat treatment technology. We use a bed bug heat treatment system because it is the most effective way to kill bed bugs and the safest solution to protect your family and your home.
Better than Other Bed Bug Extermination Companies
We believe that your home is your sanctuary and it needs to be treated with the utmost of care. That's why we use the most up to date heat based bed bug extermination system to treat your bed bug infestation in Grand Rapids, Tampa and throughout all of West Michigan and Southwest Florida! (Find out more about our heat treatment process.)
Professional Visual Inspection & Canine Bed Bug Detection
Allphase Exterminators is your heat extermination specialist offering both professional visual inspection and canine bed bug detection services in addition to our eco-friendly treatment trusted throughout Grand Rapids, Tampa and all of West Michigan and Southwest Florida.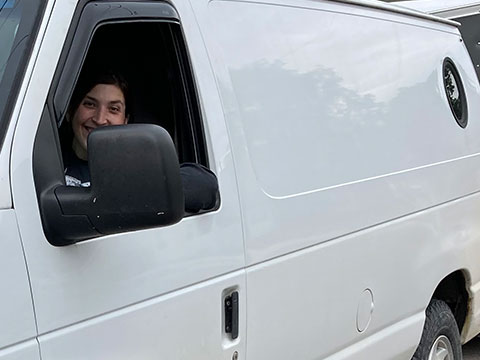 Why Choose a Heat Treatment for Bed Bugs?
It's simple. Heat treatment is your safest and best weapon against a bed bug infestation, and the only way that is proven to eradicate an entire bed bug population in the home in a single day. At Allphase Exterminators, we are proud to deliver a superior alternative to traditional chemical bed bug spray. Offering a bed bug heat treatment success rate guaranteed at 100% for a minimum of 30 days, Allphase Exterminators is the eco-friendly bed bug killer you can trust.
Your well-being is important to us. We understand that you may have concerns about chemicals in and around the home, especially if you have health concerns, are pregnant, or have young children. Allphase Bed Bug Exterminators cost-effective and conscientious – delivering superior results using heat to kill bed bugs, not the harsh chemical agents associated with some other treatments. Heat has also been shown to be much more practical than freezing, a method which takes several weeks to take effect since the insect will typically go dormant when temperatures drop.
While many bed bugs have developed a tolerance over the years to chemical treatments, high heat remains the most potent an efficient way to eliminate the problem affordably, and in less time.
Your Trusted Bed Bug Exterminators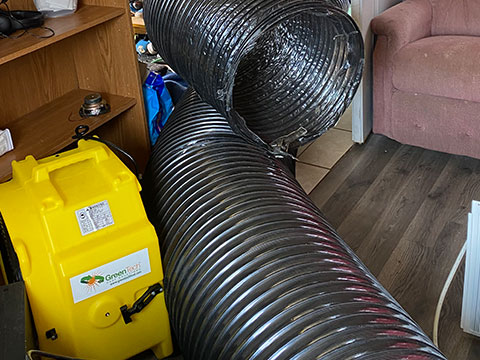 Eradicate Bed Bugs the Natural Way
Solve an infestation sooner with the eco-friendly bed bug killer. Kinder to the environment and to your family's health than the traditional bed bug spray, natural bed bug control through heat treatment delivers better results in less time and without the potentially harmful effects sometimes associated with chemical methods.
Since their introduction, many pesticides have begun to lose their effectiveness against some bed bug communities due to a developed immunity; additionally, the long-term health effects of pesticide exposure to humans and pets remain unknown. Since chemical bed bug spray is ineffective against bed bug eggs, several visits are often required. When you choose Allphase Exterminators, you benefit from a superior bed bug heat treatment 100% success rate and the peace of mind that comes with your choice of a natural bed bug killer.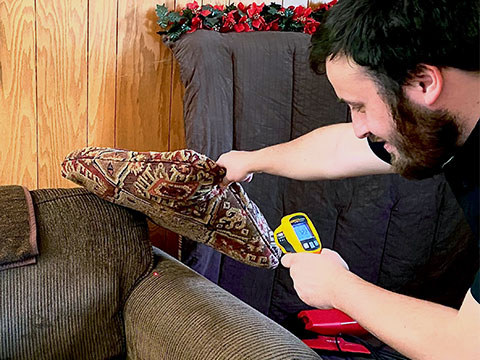 Where Are Bed Bugs Hiding in Your Home?
The short answer? Usually, not too far from their preferred hosts; the people in your home. In fact, they are typically found within about 16 feet, usually in warm, darkened areas such as bedding, drapery, and in the nooks and crannies near where you are. The first step in bed bug control is becoming aware of the problem, either by identifying the bite of the bed bug or the evidence they leave behind. Mattress seams, box springs, and headboards are some, but not all of the typical hiding places where you may find an unwanted bed bug population in your home. Despite their name, bed bugs may also gather in areas other than mattresses and bedding, and are often discovered in picture frames, dressers, lamps and even the occasional laptop if stored near your sleeping area.
Bed Bug Identification, Bite Patterns & Life Cycle
Despite the popular myth that bed bugs are virtually invisible, it is in fact possible to detect them with the naked eye. It is typically more common, however, to notice their presence if you have sustained their bite or observed their waste along the seams of a mattress, on a box spring or headboard. These marks are the result of consumed human blood and molted skin of the insects. While difficult to see when they are newly hatched, they develop an apple seed shape (somewhere between the size of a flea and a tick) as adults and a brown color as a result of feeding. Hardy and often difficult to control through DIY methods, bed bugs may live for up to 8 months.
Bed bug bites differ from wounds or stings from other insects and are usually identifiable by their two distinct patterns; typically a group of 3 slightly raised pruritic sores which are red in color and which present themselves in a straight line or triangular shape. Typically, you won't feel a bed bug's bite as it happens, making it possible for them to feed while you are asleep. A large number of bites could reflect a more serious infestation. Some people may experience an allergic reaction to bed bug bites, making the area appear rash-like and irritated; you may choose to treat the area on the advice of your doctor with a topical antibiotic or antihistamine ointment available with or without a prescription.
In order to deal with the problem most effectively, at Allphase Exterminators, we seek to understand the patterns and life cycles of the bed bugs, including their habits and hiding places. If you are not sure if you may have a bed bug infestation, we encourage you to refer to our Bed Bug Info section photographs, or to give our experts a call.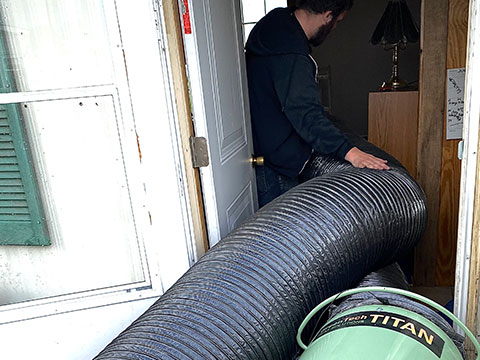 Bed Bug Prevention
Though it is virtually impossible to bed bug proof your home, there are steps you can take to help avoid an infestation. Typically, bed bugs will enter a home via luggage, clothing and second hand furniture items you may have brought with you from your travels. Therefore, one of the most effective ways of preventing an infestation in your home is to avoid your personal items coming into contact with affected areas while abroad. A quick check along mattress seams, box springs and headboard may help determine the presence of bed bugs, and it is advisable to refrain from placing luggage directly on the bed or the floor. When in doubt, your best option may be to change rooms as soon as possible.
After finding a bed bug , I put one in a jar. Mike confirmed it was one though not full grown. We only saw a few but behind a few are many more to come. Thankfully not a full infestation, but we decided not to take any chances. We had Mike come and do the heat treatment. We followed the well laid out plan on the pre-treatment prep sheet and he was here in just a couple days!
Mike is incredibly patient and talked to me about every question I had. Believe me there were many! I am paranoid about germs and this put me over the top immediately!
He kept in contact during the process and showed us the interior while still heating.
I contacted AllPhase for a home inspection. I left a message and heard back within an hour. My inspection was scheduled for very quickly. After getting confirmation that I had an infestation, we set up an appt to have the work done. The job was done professionally, communication was very thorough. I'm very happy with the service that I was provided. I would recommend Allphase to anyone that is having a bed bug problem. Thanks again for the great service!
Started having problems with the bed bugs back in August. Tried a few different companies with chemical treatments that did not solve the problem and ended up wasting hundreds of dollars. Gave Allphase a call, Mike provided all the information I asked about and more, including directing me to the preparation page on his website in order to get my house ready for the treatment. He arrived on time, gave me instructions on last minute things I didn't think about, and after a quick walkthrough even found some extra items I had forgotten to take out that could have made a mess. From start to finish Mike was professional, informative, kept me in the loop on how everything was going, and I have been bed bug free since his heat treatment. Well worth the price, my only regret about my situation was wasting the time and money on the chemical applications
Serving Grand Rapids, Tampa, and all of West Michigan and Southwest Florida